Plaza HDR-S 320GB HD Digital Satellite Recorder
Plaza HDR-S Freesat+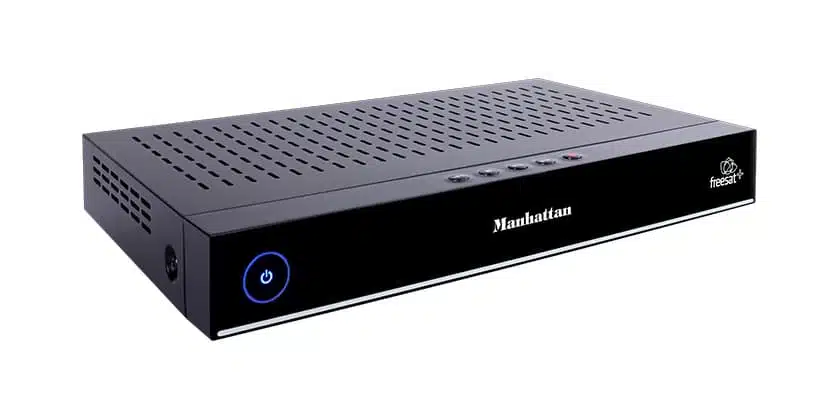 The easiest way to hundreds of channels, free HD and On Demand TV, all subscription free. And as it's Freesat+, you can pause, rewind and record live TV.
Automatic installation & updates
For over 180 Freesat channels, with 11 in amazing HD, simply connect both LNB inputs of the Plaza HDR-S to a suitable dish (an existing Sky dish can be used) and follow the on-screen setup instructions. Changes to the Freesat channel line-up are automatically detected so there's no need to re-scan when channels are added or removed.
Whisper quiet
Unlike most TV recorders the Plaza HDR-S is whisper quiet in operation due to its fanless design and use of the latest hard disk technology from Western Digital. The AV-class hard disk uses a Fluid Dynamic Bearing motor to reduce noise and increase reliability whilst IntelliSeek™ optimises seek speeds to lower power consumption, noise and vibration.
Never miss a thing again
The original Plaza HDR-S with 320GB Hard Disk gives you up to 200 hours of SD recording capacity, whilst the new 500GB version gives you up to a massive 300 hours. The 8-day Programme Guide with Series Link makes it easy to find what you want to watch or record and support for Accurate Recording ensures you'll never miss the start or end of a programme (requires broadcaster support). The Plaza HDR-S helpfully keeps things organised for you by automatically grouping your recordings by series.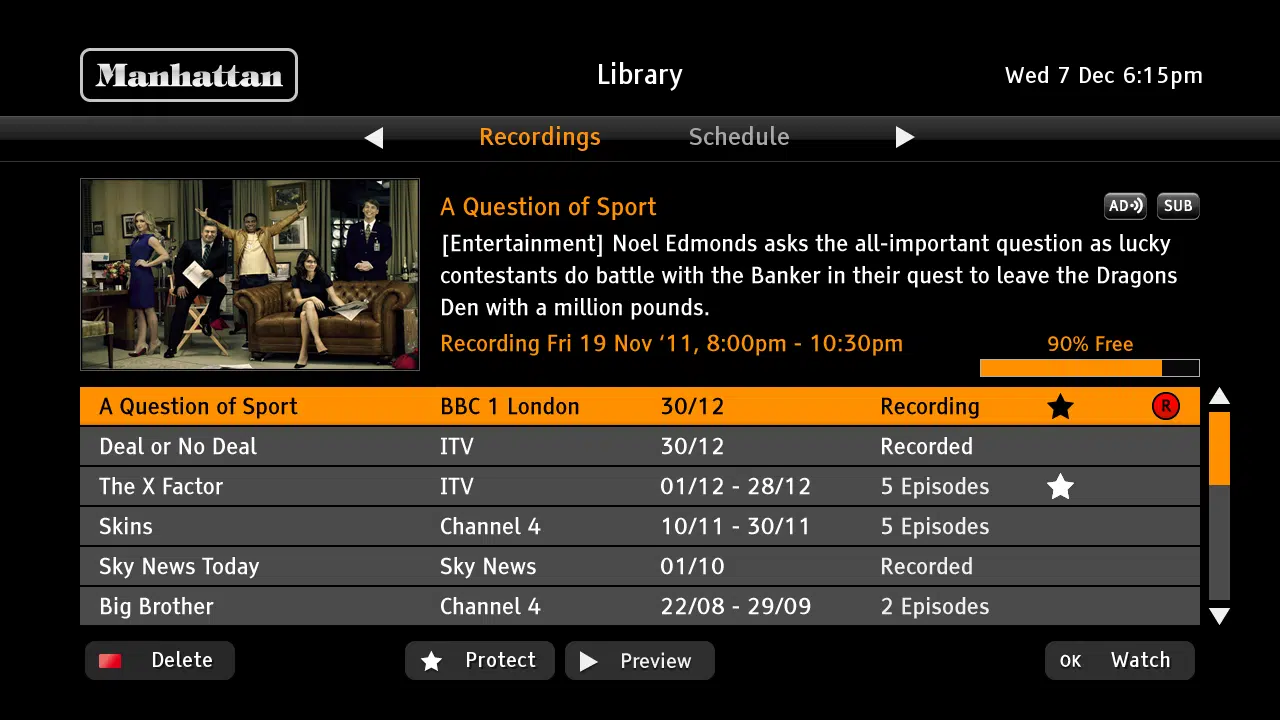 You can pause, record and rewind live TV at the touch of a button and even watch a recording at the same time as recording two channels. If you want to record more the intelligent conflict resolution will try and find alternative times that one of the programmes is being transmitted and offer to record that instead.
On Demand TV with BBC iPlayer and ITV Player means that even if you do miss a programme, you can catch-up with the best of the week's TV, at a time that suits you.
See and hear every last detail
Connect by HDMI to a suitable TV and enjoy free HD channels with cinema-quality Dolby Digital + sound (when broadcast). Even standard channels look fantastic thanks to advanced up-conversion to HD.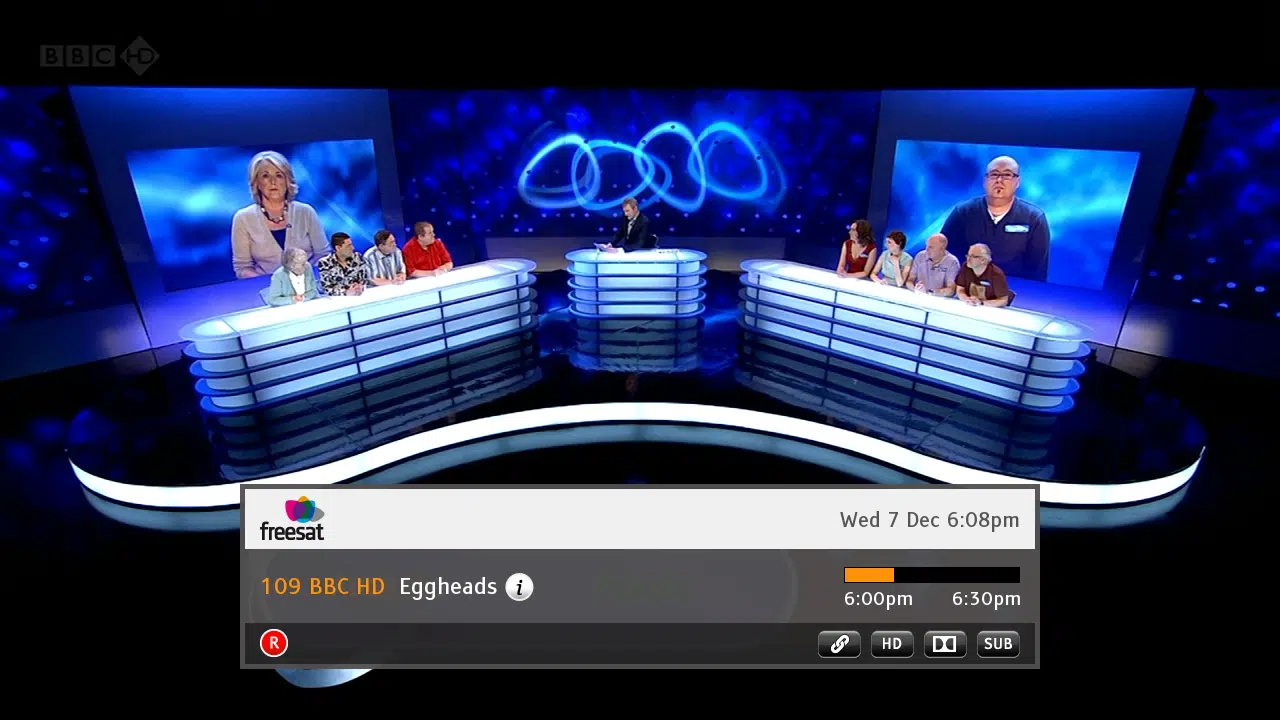 Go further with Manhattan
Create a list of your favourite channels and then easily find what you want to watch using the dedicated button on the remote to either show only those channels in the Programme Guide or cycle thru your favourite channels using the Channel Banner.
If over 150 Freesat channels are not enough the Plaza HDR-S can automatically add hundreds more non-Freesat† channels from Astra 28.2E and Eutelsat 28A. Combine them with freesat channels on your favourites list for true power viewing.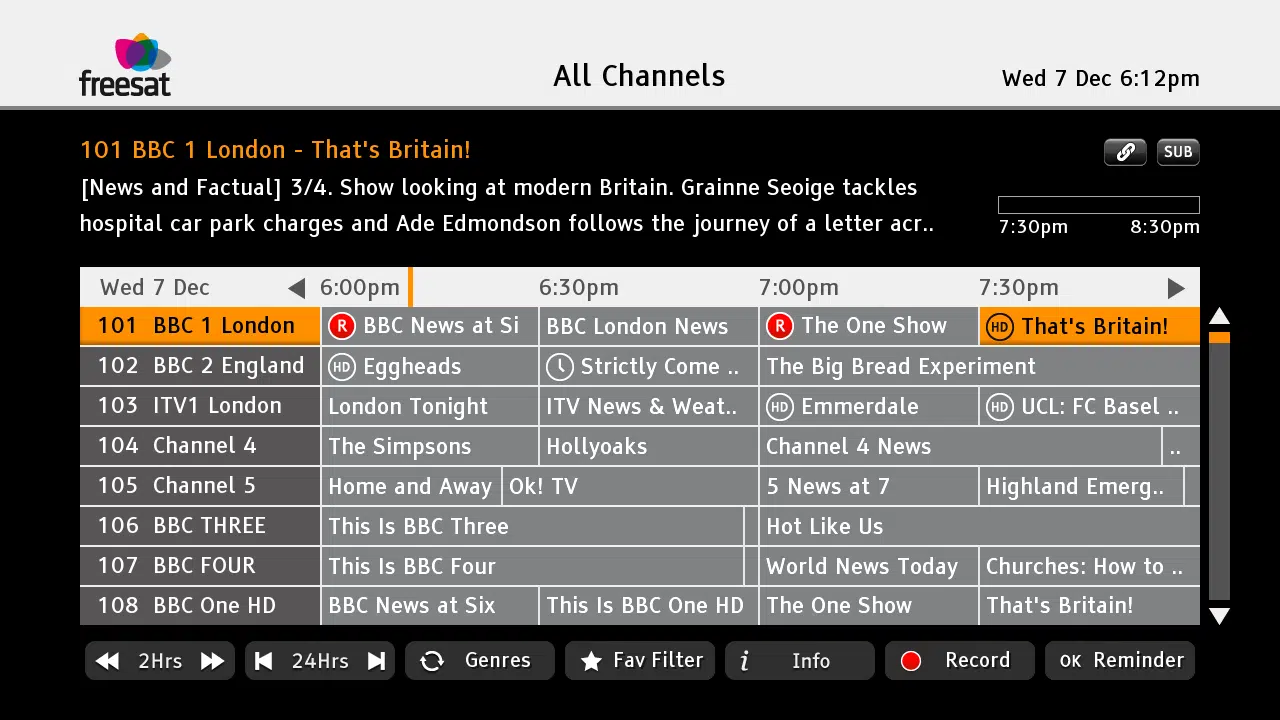 Energy Saving Trust recommended
When not in use the Plaza HDR-S' advanced power management automatically puts it into an ultra low-power standby mode that consumes less than 1W of power.
Comprehensive connectivity
Make a direct digital connection to your HDTV using HDMI for perfect picture and sound or use the digital optical audio output to connect to an external sound system. Those with older equipment haven't been forgotten as the HDR-S boasts both twin SCART outputs and left/right analog audio outputs too. The ethernet port connects the Plaza HDR-S to your network and there's a USB port for offline updates.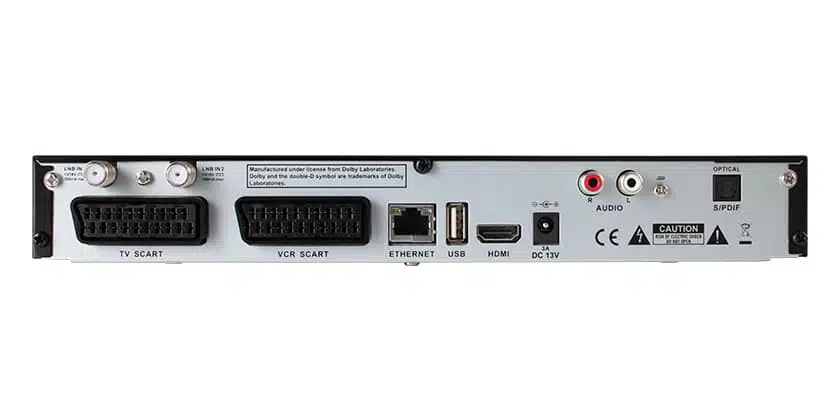 * In order to enjoy its recording & live pause capabilities, both the LNB IN 1 and LNB IN 2 sockets at the back of the receiver must be connected to your dish. Programmes cannot be recorded with only one LNB input connected.
† The Plaza HDR-S must be connected via Ethernet to a minimum actual broadband speed of 2Mbps for On Demand TV services.
‡ Non-Freesat channels are not listed in the Programme Guide. Only information about the current and following programmes is available via the channel banner after changing to a non-Freesat channel.
Features
500GB Hard Disk records up to 300 hours, automatically grouped by series*
Whisper quiet operation with ultra compact fanless design
8-day Programme Guide with Series Link
Record two channels at the same time*
Pause & rewind live TV*
HDMI resolutions: 576i, 576p, 720p, 1080i, 1080p
Upscaling of standard definition programmes to HD
Dolby Digital+
On Demand TV with BBC iPlayer & ITV Player†
Auto scan of freesat & non-freesat channels‡
Favourites can combine freesat & non-freesat channels
Easy access to favourites with a dedicated button on the remote to browse them or filter the EPG
Energy Saving Trust recommended with under 1W power consumption in standby
Audio Description capable
Easy-to-use Remote Control
Front panel buttons
HDMI cable
Connections: HDMI, Digital Audio (Optical), Analogue Audio (RCA), USB, Twin SCART & Ethernet
Dimensions: W280mm, D170mm, H40mm