START+ CANAL+ DECODER HD PVR
The Start+ CANAL+ package for 12 months
Free package activation for a whole year!

The price includes the purchase of an HD decoder with a 12-month manufacturer's warranty and an active card with the Start+ Canal+ channel package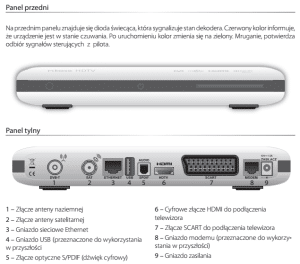 List of channels in the START+ CANAL+ package
84 channels including 33 hd
CANAL+ HD, CANAL+ 1 HD, CANAL+ FILM HD, CANAL+ SERIES HD, CANAL+ DISCOVERY HD, CANAL+ FAMILY HD, CANAL+ SPORT HD, CANAL+ SPORT 2 HD, MINIMINI+ HD, ALE KINO+ HD, DOMO+ HD, PLANETE+ HD, TELETOON+ HD, KUCHNIA+ HD, AXN SPIN HD, ROMANCE TV HD, KINO POLSKA, 13 ULICA, TVP SERIALE, STOPKLATKA TV, TVP SPORT HD, TVN TURBO HD, POLSAT SPORT NEWS, TVP ABC, DISCOVERY HISTORIA, TVP HISTORIA, TVP KULTURA, FOKUS TV, TVN HD, TVN 7 HD, TVN STYLE HD, POLSAT HD, TVP 1 HD, TVP 2 HD, TVP POLONIA, TVP ROZRYWKA, POLSAT 2, PULS 2, TTV, TV4, TV6, TV PULS, ESKA TV, POLO TV, VIVA, MUZO.TV, VOX MUSIC TV, MJUZIK.TV, POLONIA 1, MANGO 24, TV.DISCO, POWER TV, 4FUN.TV, TELE 5, TVS, TVN 24 HD, TVN 24 BIZNES I ŚWIAT, TVN METEO ACTIVE, TVP INFO, TVP REGIONALNA, POLSAT NEWS 2, REPUBLIKA, TV5MONDE, CNBC EUROPE, BBC WORLD, BLOOMBERG, FRANCE 24

START+ CANAL+
Without contracts and unnecessary formalities!
No Polish documents are required to purchase the set.
The START+ CANAL+ package can be upgraded to higher with us at any time, as well as extended after 12 months.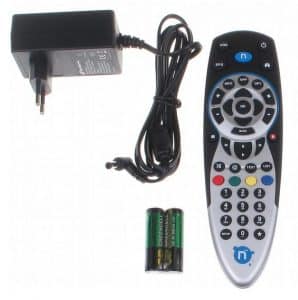 Set includes:
a decoder with an active card for the Comfort+ Package
power supply
remote control
operating manual