London Installation of Polish Television NC+ without Satellite Antenna UK
Almost every day we receive questions from our customers about the installation of Polish TV NC+ without a satellite dish. Unfortunately in England in many places, especially in larger housing communities, in new blocks of flats, council flats or historic buildings there is a general ban on installing satellite dishes and often anything (we have been to many places where even washing is not allowed to be dried on the balcony because it spoils the image of the building).
The answer to the question posed is unfortunately brutal. The decoder of the Polish NC+ TV will only receive channels when connected to electricity, to a TV set and first of all to a satellite dish.It is often the case that the antenna has to be mounted discreetly somewhere, e.g. on the balcony, often without a need of drilling into the wall, for example by mounting it on the ground, preferably made of wood.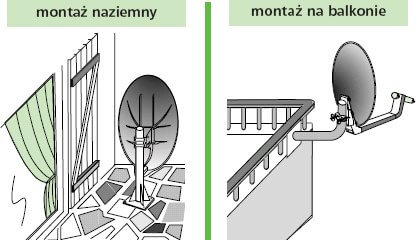 A lot of people choose an alternative looking for polish television without an antenna, that is via the internet. Unfortunately, most of them are poor services that do not provide as rich program offer as the NC+ platform or even Cyfrowy Polsat, and the quality of the channels leaves much to be desired. In addition, the customer is often still bound by an agreement with NC+ or Polsat and still has to pay a subscription fee for television that they cannot use.
That's why it's worth reminding you – when you move house it's always worth asking your new landlord/agency/Council if we can install a satellite dish, or if there's a ready community antenna system in a block of flats (often there are community antennas installed on Astra 28.2E under Sky or Freesat and Hotbird 13.0E which we are interested in.
If you need help installing a NC+ or Polsat satellite dish, we serve the following neighborhoods and towns:
Brentford, Chiswick, TWICKENHAM, Hounslow, Wandsworth, Fulham, Hammersmith, London, Chessington, Kingston upon Thames, Kingston, New Malden, Norbiton, Old Malden, Surbiton, Tolworth, SLOUGH, READING, UXBRIDGE, STAINES, CHERTSEY, WALTHAMSTOW, ENFIELD, ILFORD, CHINGFORD, EDMONTON, HARROW, HAYES, SOUTHALL, RUISLIP, HENDON, KEW, BRACKNELL, WATFORD, WILLESDEN, NEASDEN, CRANFORD, Colnbrook, WOODGREEN, TOTTENHAM, SUNBURY, STREATHAM, MITCHAM, MORDEN, SUTTON, WIMBLEDON, FELTHAM, Heathrow, WINDSOR, MAIDENHEAD, HIGH WYCOMBE, PUTNEY, SHEEN, GUILDFORD, WOKING, EPSOM, ESHER, HATFIELD, ST. ALBANS, HARLOW, EPPING, FAMBOROUGH, ALDERSHOT, NEWBURY, BASINGSTOKE, Langley, Oxford, WOKINGHAM, UK.
Don't waste your time looking for pseudo professionals just trust the experts in the satellite industry. Call now 07988424050 or fill in the contact form.